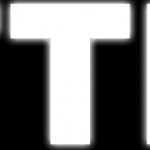 Creator: Ftlgame
Platform: Microsoft Windows, Steam
Type: Role Playing Game, Simulation
FTL: Faster Than Light is a roguelike space simulation like you've never seen before. FTL: Faster Than Light received funding from Kickstarter to helt the indie developer produce the game and FTL received an enourmously successful lauch on Steam actually in the top ten most sold game for days. In the game you pilot a spaceship through sectors filled with encounters and loot. You're on the run from the enemy and must survive. You manage your crew and spaceship to succeed. FTL is like a Star Trek sim done right!
Screenshots
This game has no screenshots.
Reviews of this game
This game has not been reviewed yet.
Be first »
Author
Game submitted: 2012-09-28 09:27:04